CCHS Advance Placement Government & Politics Class Wins "We the People" State Championship for the 7th Consecutive Year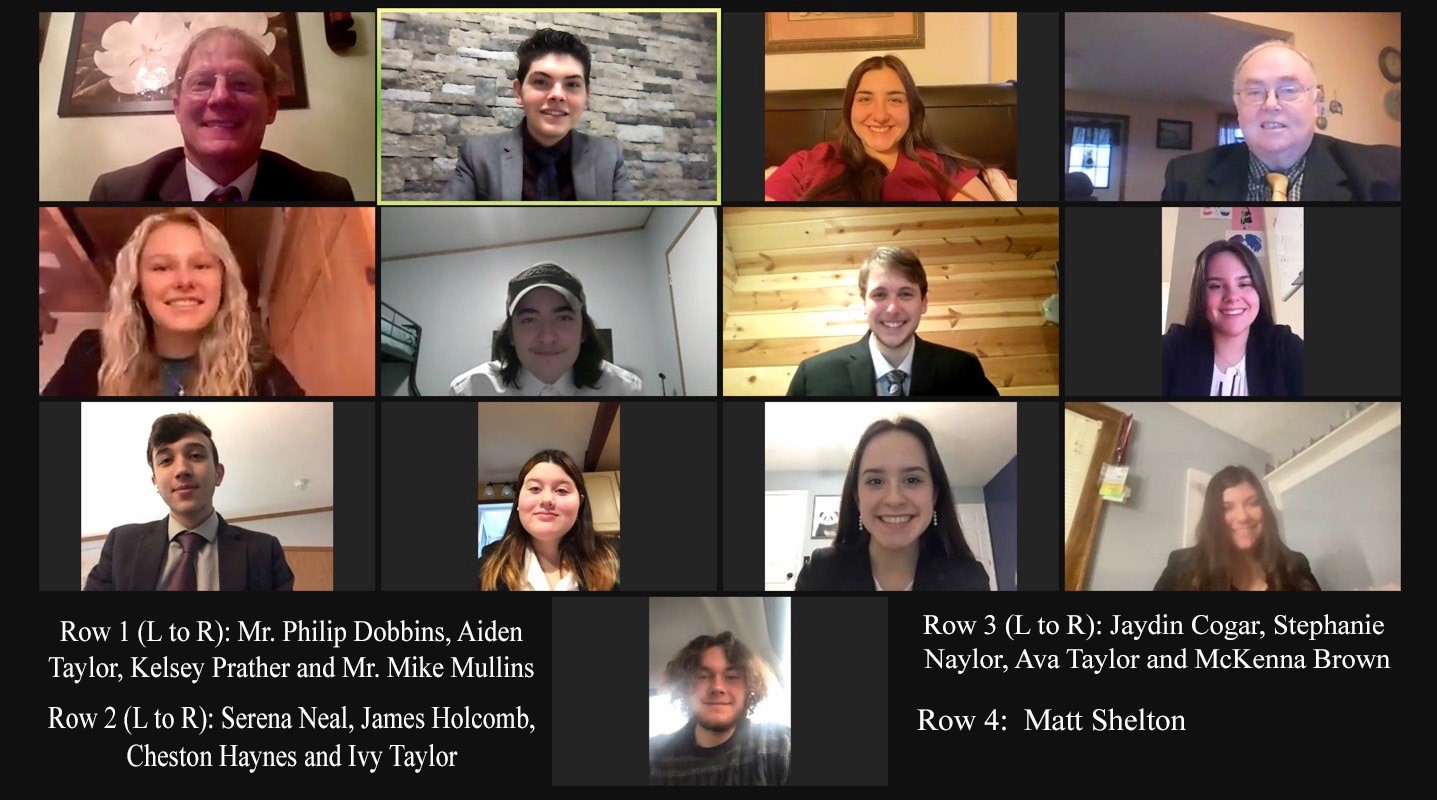 Congratulations to the West Virginia State "We the People" Champions.  Clay County High School's Advance Placement Government & Politics class, taught by Mr. Philip Dobbins, competed virtually on January 14, 2021 in the "We the People: The Citizen and the Constitution" State Competition.  This is a competition where students demonstrate their knowledge of the Constitution and current issues in mock congressional style hearings.  Each school participating must divide their classes into six teams.  These six teams prepare a four-minute verbal response to a constitutional question and then are asked follow up questions by a panel of three judges for six minutes.  Teams are scored on their knowledge of the Constitution and their ability to apply the concepts to their everyday lives as Americans.  This victory is Clay County High School's seventh consecutive state championship.
This has been an extraordinarily challenging school year for students, staff and parents.  Preparation for competition this year was a combination of limited in-person instruction and substantial remote instruction.  The few in-person meetings held took place with only half of the class present on rotating days.  The majority of instruction was held via Zoom or Office 365 Teams.  Students dedicated countless hours honing their Constitutional skills with practice and research.  Every year Clay County High School students are dedicated to this event, but this year took an extra level of dedication given the stress of the pandemic and the logistical circumstances it created.
            Classes can have individual team winners and overall class winners.  Clay County High School won five out of six individual team championships and won the overall class state championship defeating the winners from congressional districts one and three.  This victory earned the team a spot in the National Finals in Washington D.C. in April.  Members of the class are Ava Taylor, Jaydin Cogar, Kelsey Prather, James "Monny" Holcomb, Aiden Taylor, McKenna Brown, Stephanie Naylor, Serena Neal, Cheston Haynes, Ivy Taylor and Matt Shelton.  The team would also like to recognize and thank former CCHS teacher and principal Mike Mullins for his hard work, dedication and help preparing the team for competition.  Throughout the years, he has selflessly volunteered his time and knowledge and he is an invaluable part of the annual success of this program. 
Feburary 23rd

Midterm Reports for A day students

Feburary 26th

Midterm reports sent out for B day & all Virtual students

March 1st

Picture Day for A day students

March 22nd

A day Senior Cap & Gown pictures

March 25th

B day Senior Cap & Gown pictures.

March 26th

All virtual courses Part 1 - Assignments & Final Exams Due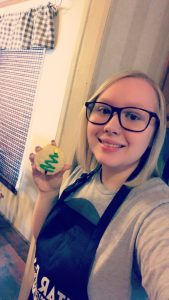 Madison Miller
The Clay County High School virtual student of the month for February is Madison Miller.  Madison is 17 years old and is currently a junior at Clay High.  Madison's favorite subjects in school are English and theater.   She has always had a love for reading, which she believes is the main contributor to her fondness for English.  She also enjoys writing essays and trying to interpret the meaning behind an author's work.  She has an absolute ball in theater class!  She states that it is a way for her to express herself.  She loves to sing and dance and really put herself into the character she is playing.  She has had a passion for film and television since she was young, and theater provides a way for her to kind of live that actress fantasy!  She states that she also loves the sense of comradery and friendship that comes with working alongside the other students/castmates.  In her free time, Madison enjoys baking, reading, watching movies/television, and relaxing with her dog.  After high school, she hopes to attend culinary school and become a pastry chef.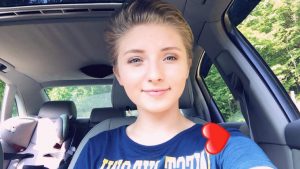 Salyndria Gill
The Clay County High School in-person student of the month for February is Salyndria Gill.  Salyndria is the 18-year-old daughter of Steven and Regina Gill.  She is a senior at Clay High.  Her favorite subject in school this year was civics. In her free time, Salyndria likes to paint and play video games. After high school, she plans to apply to New River Community College in Summersville and go to a taxidermy trade school.
Above: Clay County High School met together on Bradley Field to honor Roane County High School Senior Alex Miller who lost his life during a football game on Friday, September 13, 2019. Panther students, faculty, and staff, stood in the shape of Miller's number 80 adorning their maroon, black, and silver. Heartache has no boundaries of county lines. He will never be forgotten.
Promise Scholarship and FAFSA Information Deadlines
Students must submit both the Promise Scholarship Application and the 2021-2022 FAFSA by
March 1st, 2020.    All 2021 graduating seniors need to submit the Promise scholarship application at cfwv.com/promise     The FAFSA should be submitted at fafsa.gov 
Note:  Class of 2021 seniors should submit the 2021 Promise scholarship application whether they currently have a qualifying ACT and or SAT test score or not.  2021 applicants have until August 2021 to meet the ACT/SAT test score requirement. However, all applicants must meet the March 1st, 2021 deadline to be guaranteed an award for fall of 2021. Students should not wait to submit the application, until an eligible ACT/SAT test score is achieved.
If you have any questions or need assistance with the Promise scholarship or the FAFSA, please contact the HEPC office at promise@wchepc.edu or 304-558-4618. You may also call Mrs. Osburn (Guidance Counselor) at 304-587-4226.